1. Invisible Navigation
When and where does my train depart? Can I bring my bicycle? How much does a ticket cost? Are there disruptions to service?
Whether a user would like to purchase a ticket or simply needs critical information about a route, the starting point is the same. From the homepage, users can quickly begin a search or jump directly to the desired content using a short cut. The transition from the search to the overview of possible connections is seamless and leads, in turn, to detailed information and ticketing options. Navigation is step-by-step. The user completes one task, returns home, and begins again. There is no hierarchy or multiple content categories, no need for a complicated off-canvas navigation or button bar.
2. Anticipate and persist
Based on a user's behavior and past purchases, the application displays content on the homepage that most likely meets the needs of a user at any given moment and location. They needn't spend precious time "telling" the app what they prefer — the app simply learns and anticipates accordingly. Why is this relevant? Because less than 5% of users make the effort to change default settings.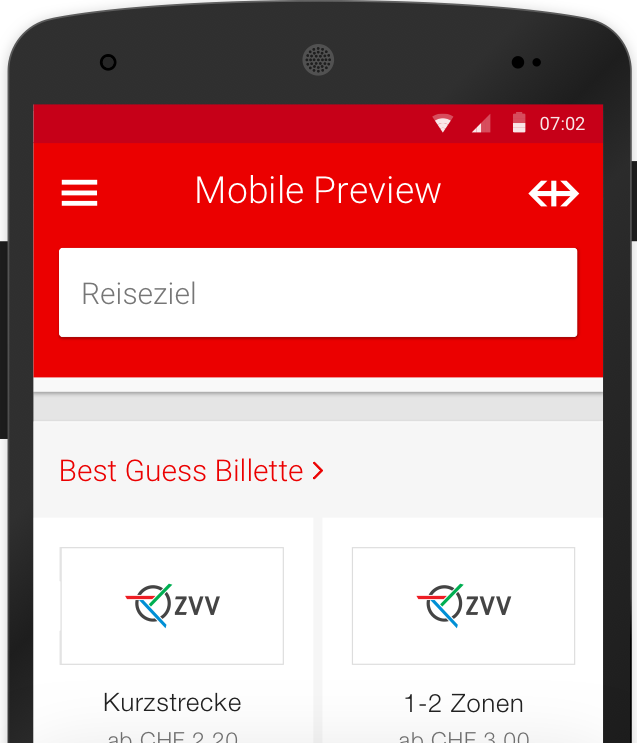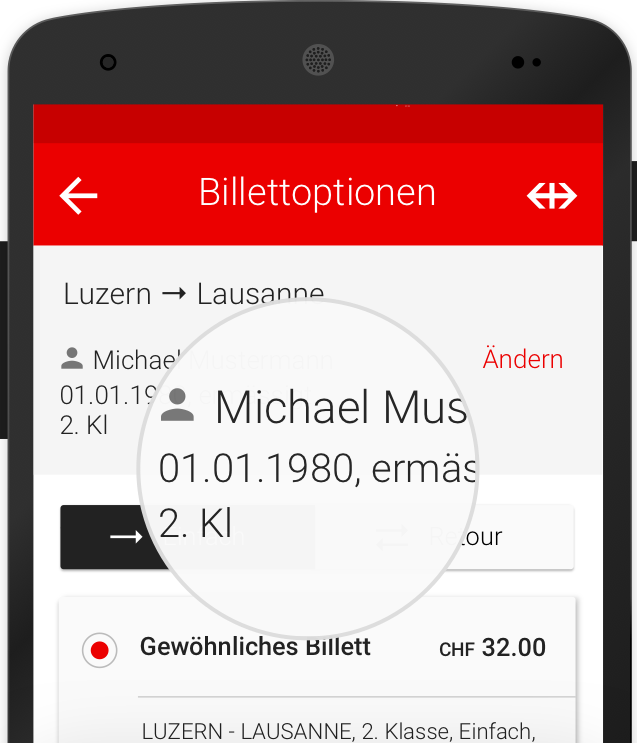 There are, however, personal parameters — GA or Halbtax, friends and family one frequently travels with, a home or work address — that the app cannot guess. Here the concept of persistence comes into play. Information a user enters and options they select, are remembered by the app for all subsequent purchases. Changes to personal information take immediate effect and persist until they are changed again.
3. Design for everyone
Perhaps the biggest challenge designing an app like this one is that the target audience is, well: everyone. But what does it mean that we're designing for everyone? It means we need a visual language.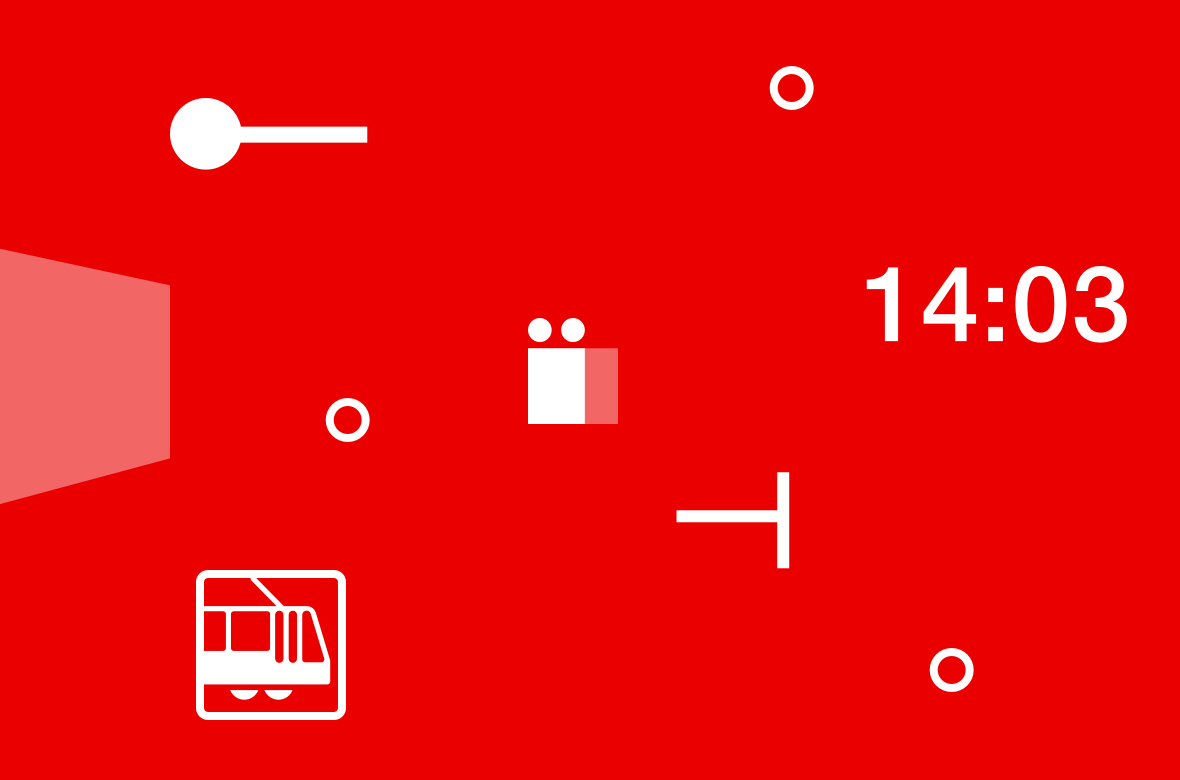 A visual language is not unlike a spoken language. It follows some basic rules. A vocabulary of diverse forms such as lines, points, arrows, icons, textual information are combined with a syntax of color, typography and units of size create meaning in an interface.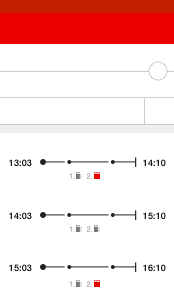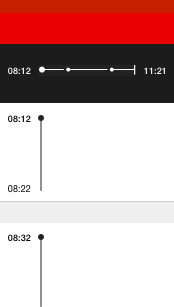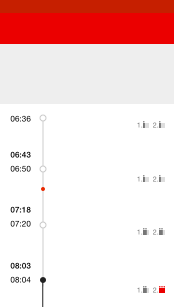 Visual language
A language needs to be simple enough that a user can learn it implicitly. Users should be able to infer what the rules are without learning them explicitly. There are a couple of ways to ensure that this happens: design consistency of interface elements and intelligent inconsistency where appropriate.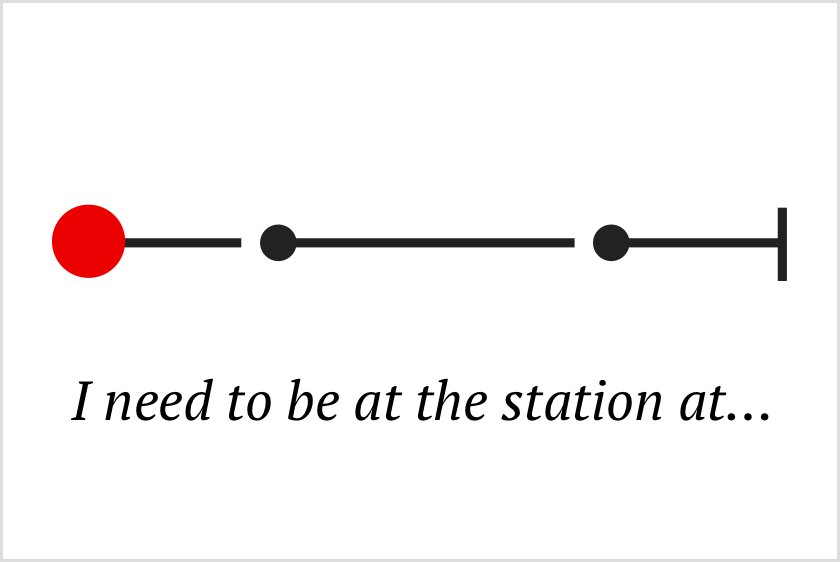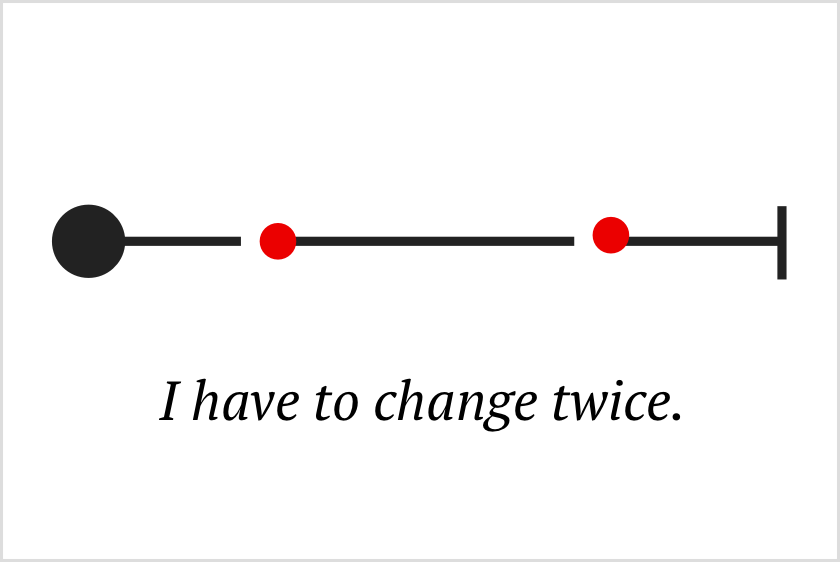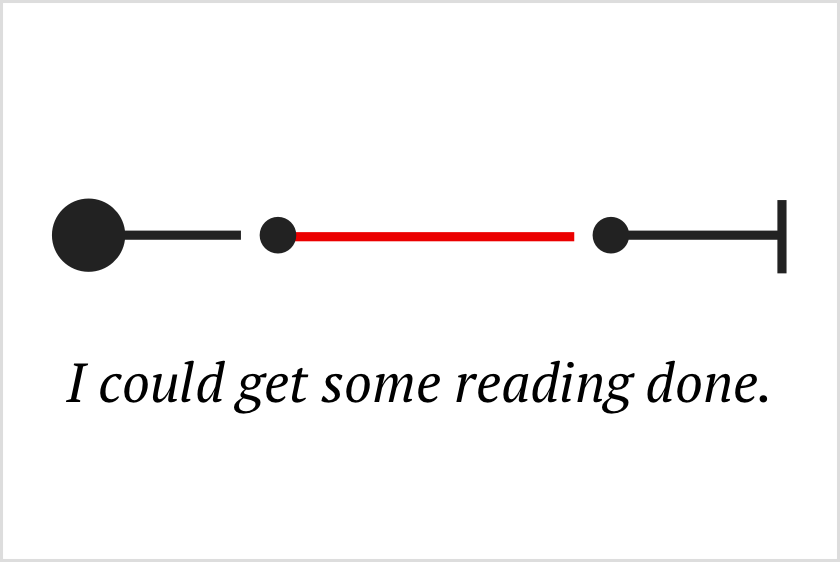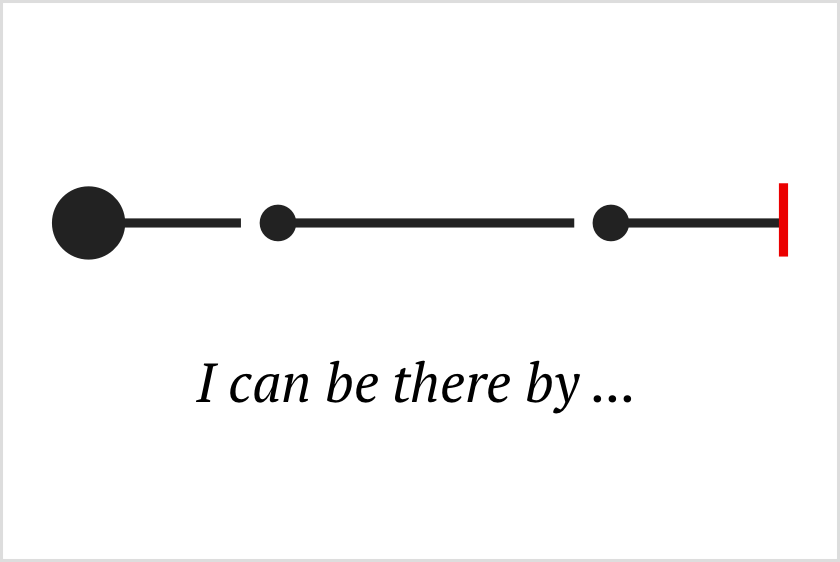 Visual narrative
Language doesn't exist for its own sake. It's purpose is to communicate, to tell a story. And storytelling is about commanding someone's attention. Visual hierarchy and data visualization allow us to deliver complex information in digestible tidbits, helping the user to imagine his or her own journey with its starting point, ending point, and potential changes in-between.