A split home screen
It was clear that the search should be front and center, allowing the user to quickly reserve a car or scooter. But we also wanted to provide quick and easy access to existing reservations. Instead of using the traditional bottom navigation bar we designed a simple home screen which splits into two sections as soon as a reservation is made. With more than one reservation the user can get a quick overview simply by swiping through the cards horizontally while the search stays visible and accessible.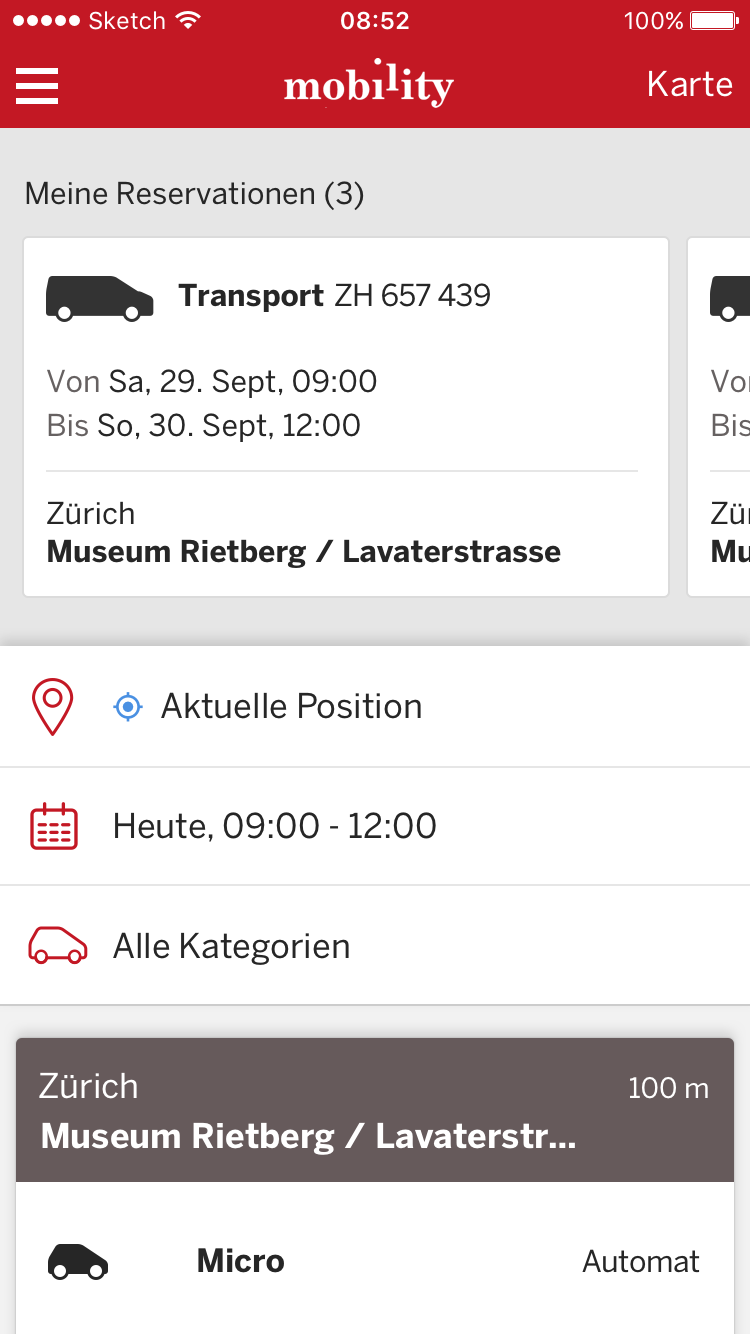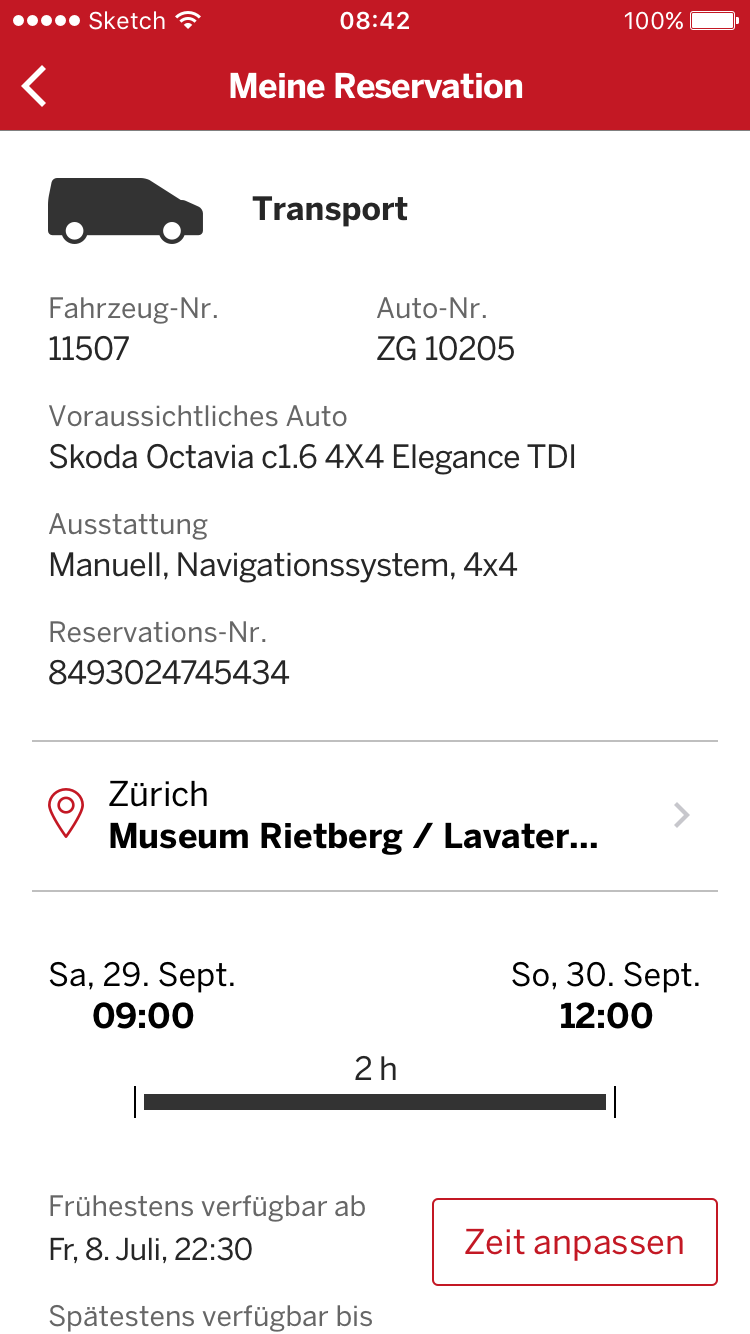 Three different use cases combined in one search
One of our main challenges was to elegantly address three slightly different scenarios that apply when a user is looking for a car or scooter:
A user might need a vehicle at a specific station, not caring too much about the specific pick up time.

He might need a vehicle at a specific time and duration caring less about where he will pick it up.

Or he needs a specific vehicle category, for example a van to transport something, caring less about the location and time.
To design a great user experience here, we had to accommodate these three use cases equally well.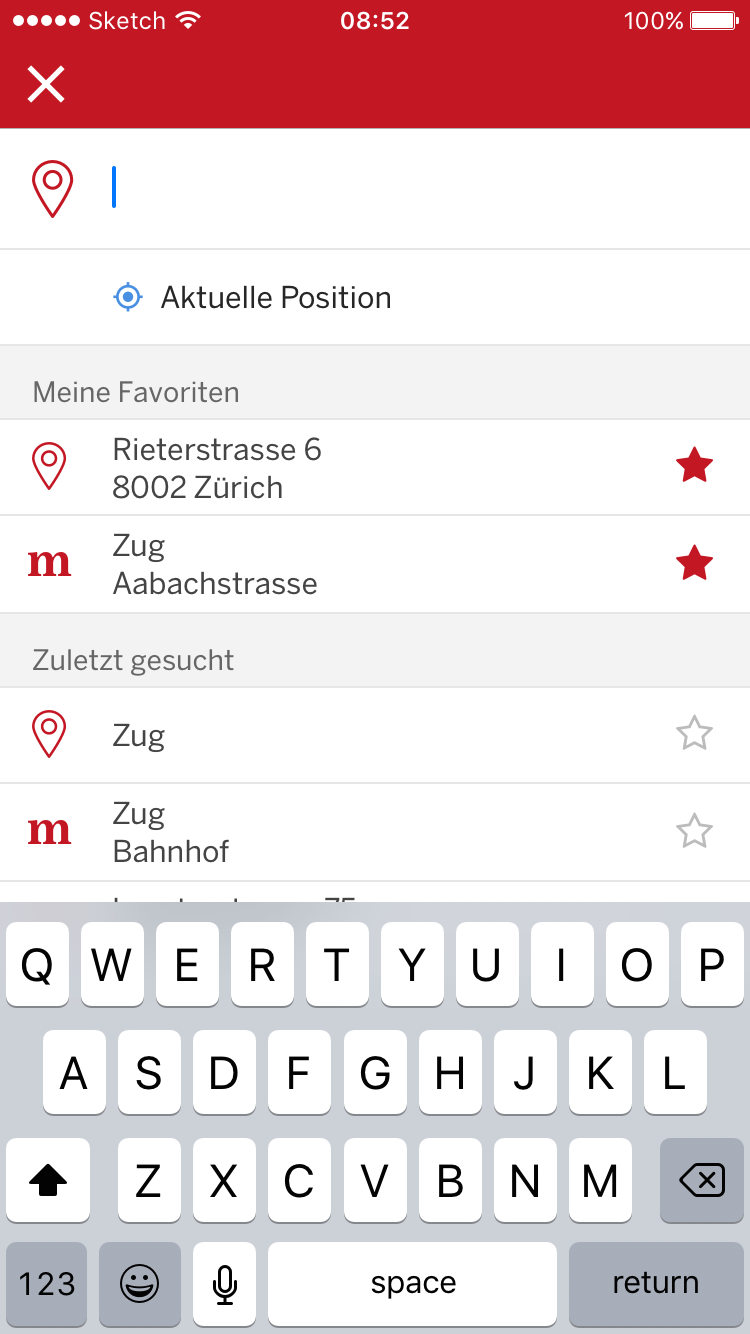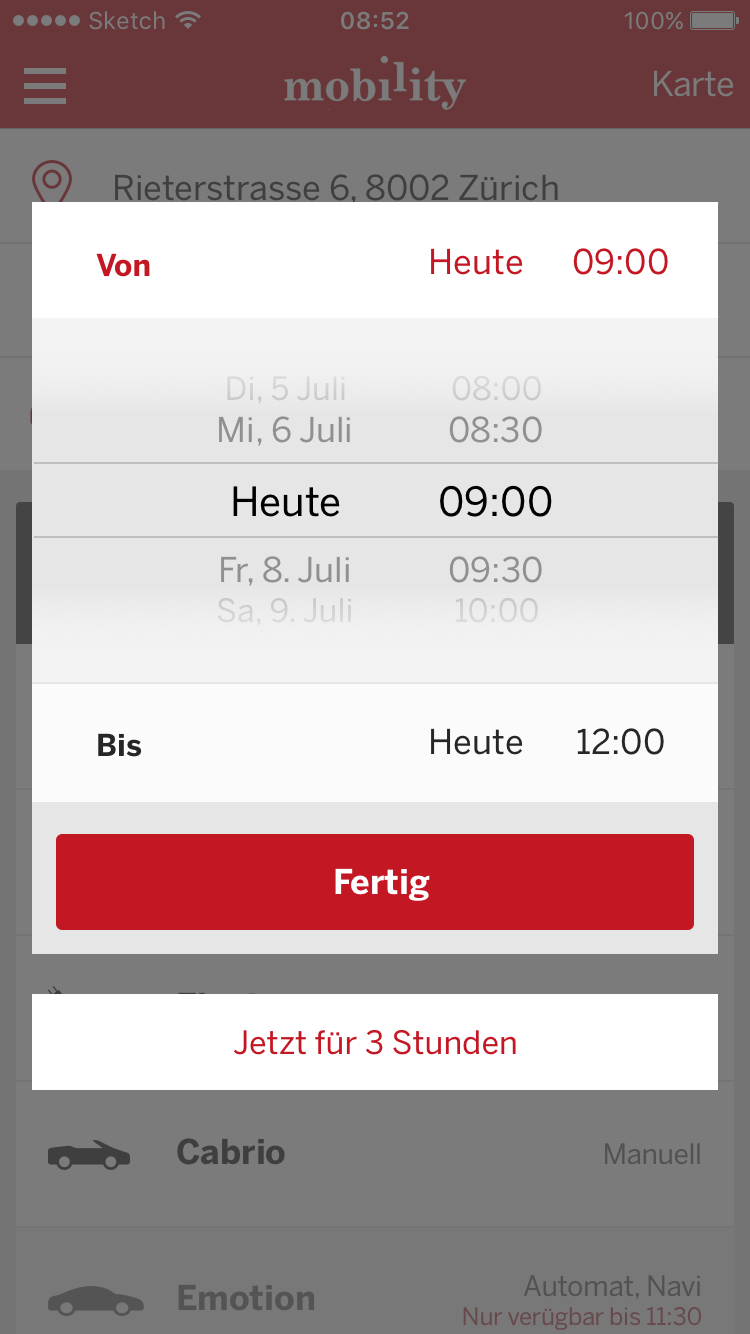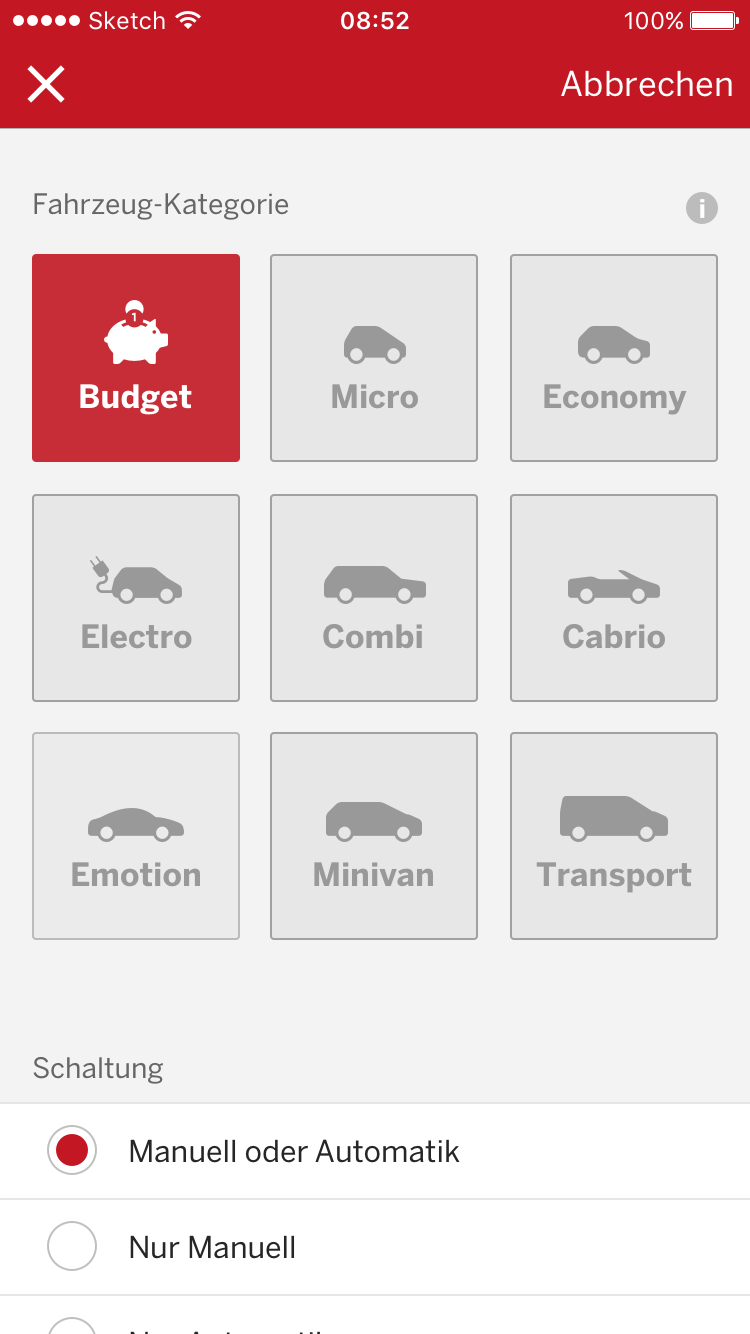 Fast results and smart alternatives
The result list shows the user all the available vehicles grouped by the stations. It's a scrolling list providing the closest options first. From the list view the user can switch to a map view where the same system applies.
This allows the user to scroll through all the vehicles around a specific location choosing the category that he wants. If he just needs any vehicle that is close he can pick the first one that comes up. If he wants a specific category he can just keep going down the list until he finds the one he wants. There is still the option to apply more filters regarding categories, equipment or shifting system if required but as this meta information is also provided in the result list, the choice can also be made without having to apply filters.
In the results we also show the vehicles which don't quite fit the search criteria, but are a close alternative. The user then sees the deviation from his preference. For example, if a user sees that their preferred car or scooter would be available near them half an hour later than planned, they still have the possibility to choose it.