Iterative approach
The design process was carried out in 7 sprints. In each two-week sprint we concretized the designs in the form of a clickable prototype. These prototypes were tested with users from the target group. The insights were taken into the next sprint.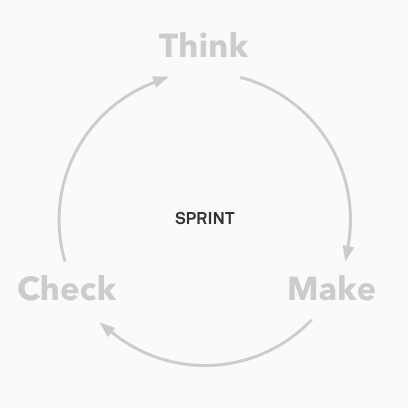 Concept
Every sprint started with a kickoff workshop with all project members. Through this collaborative approach, we could profit from all the expertise - insurance knowledge, knowledge of customers and design expertise. On the basis of existing knowledge, gained from studies and surveys, we created 3 hypothetical personas. The motives, goals, needs and expectations of these personas were validated with potential users.
Interface
In the first interface sprint we worked out the specific requirements from the previously defined scope. This we translated in rudimentary screenflows, content elements, page layout and interaction patterns. The outcome was 6 potential ideas.

These ideas were translated into clickable prototypes and tested with users from the target group. In the following sprint we continued working on the prototypes that performed best. The insights of the test were taken into the next sprint and helped to concretize the design.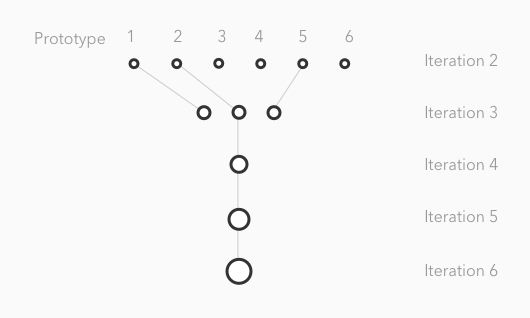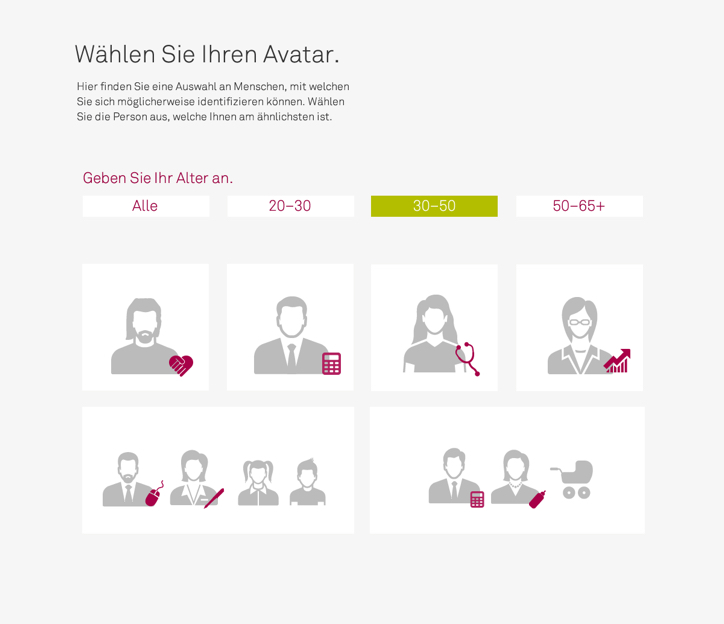 Prototype "Avatar"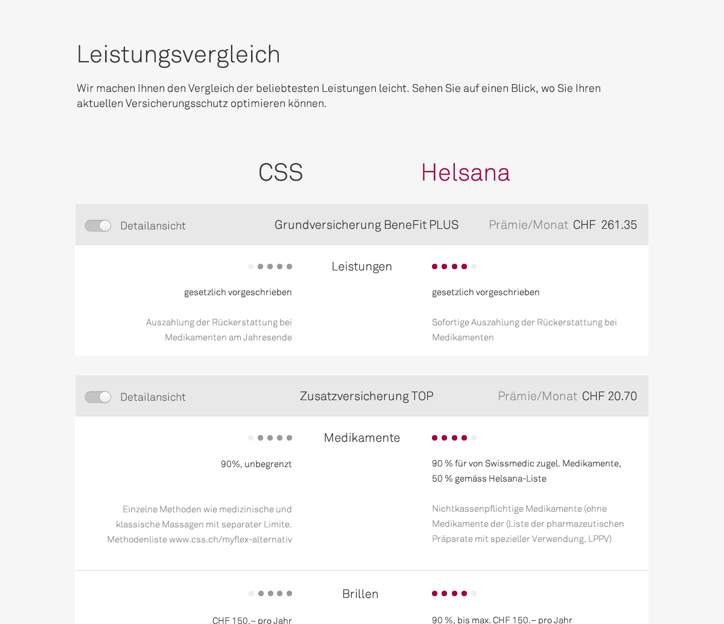 Prototype "Comparison"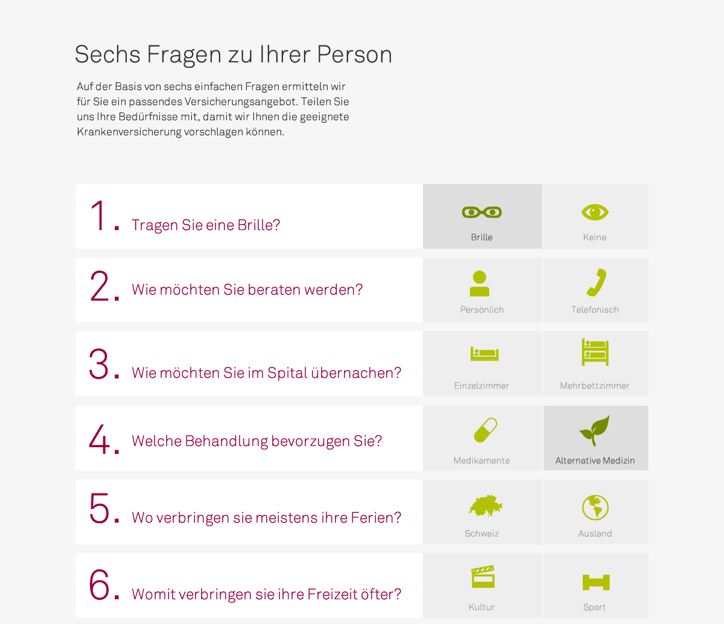 Prototype "Question"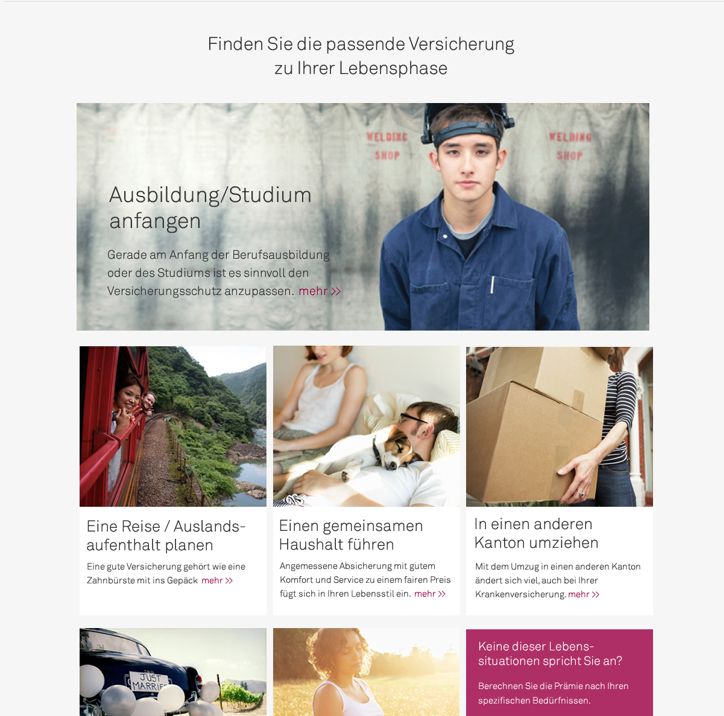 Prototype "Phase of Life"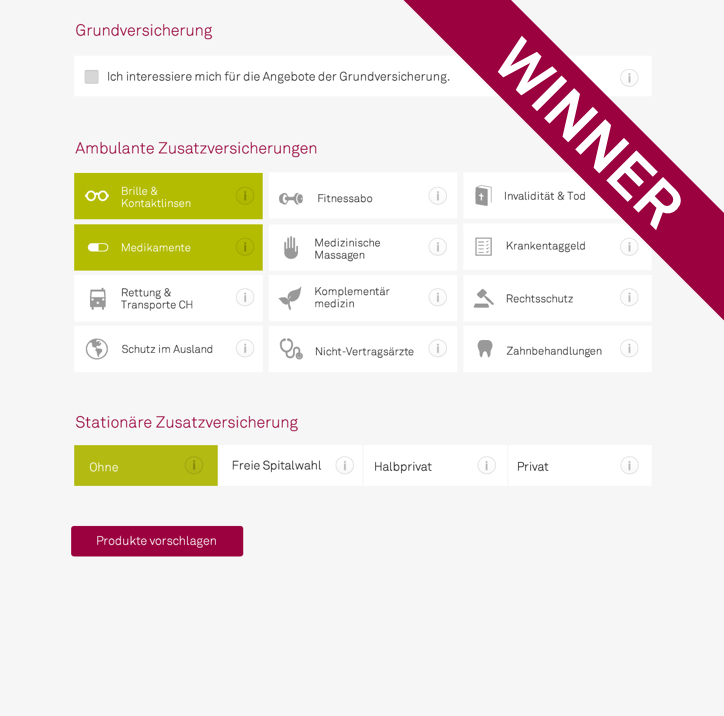 Prototype "Selection"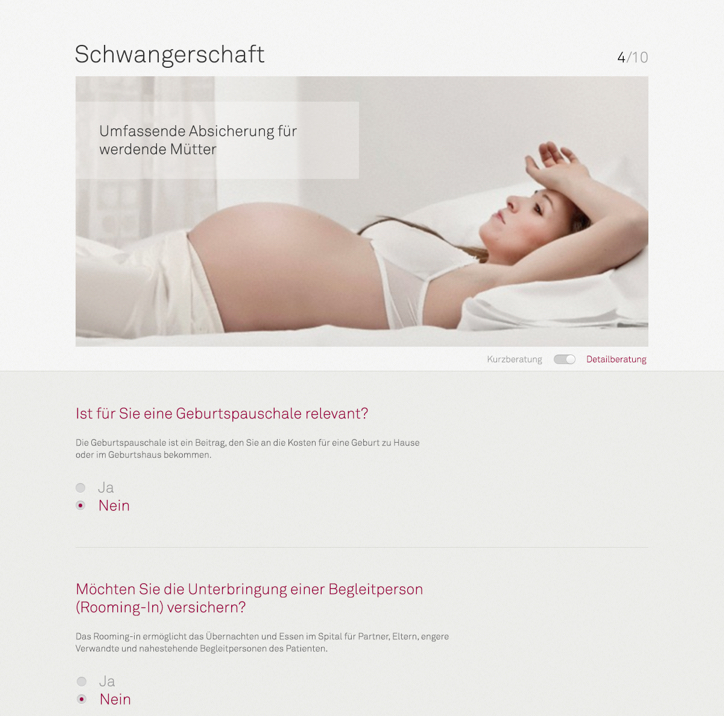 Prototype "Wizard"