A complete film catalog
Filmcoopi Zürich's reputation rests on the impressive selection of their film catalog. We wanted to make sure this important element was easy to navigate so we organized it into three main filter categories: Currently in Cinemas, Coming Soon, and All Films. If the visitor seeks a specific film, director, actor, or genre, the powerful search bar can be used at any time and yields results quickly.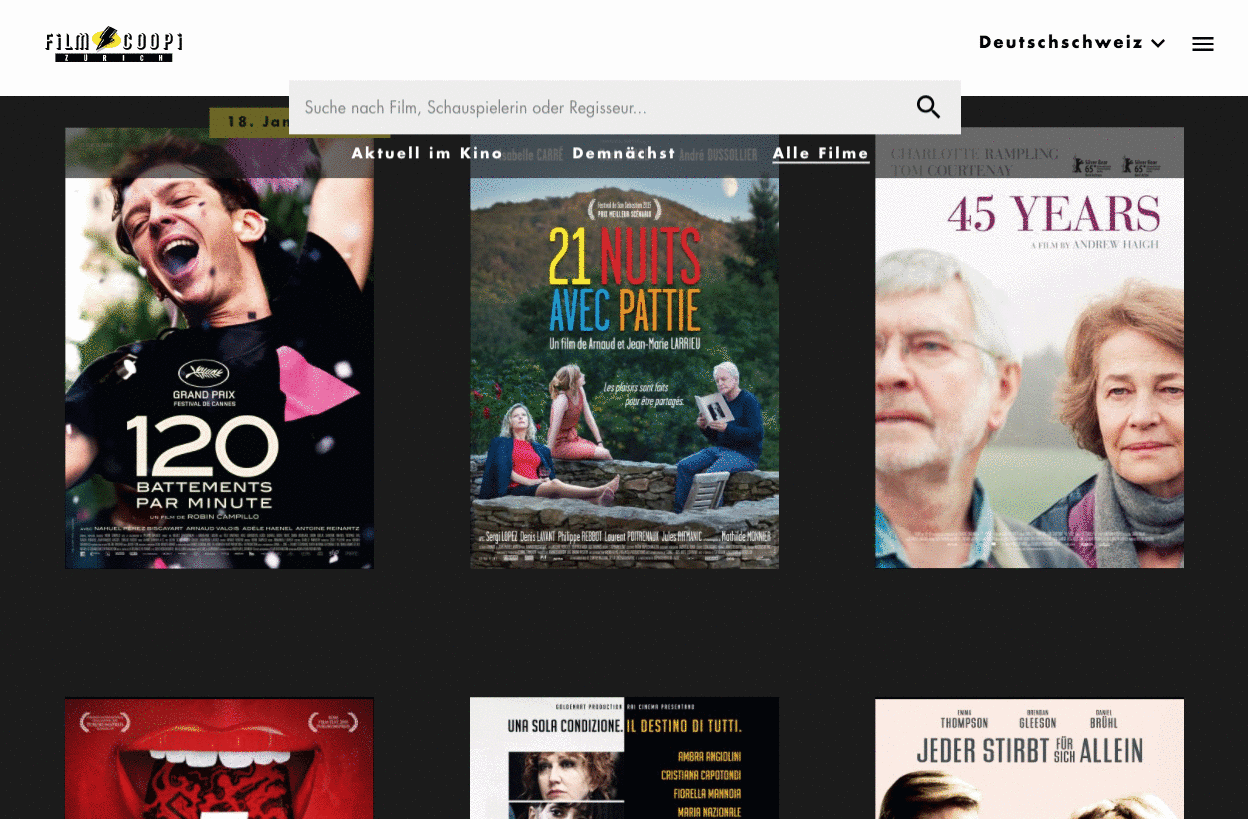 Visual Elegance
Films are dynamic and visually exciting. It was important for our lead designer and developer that the new Filmcoopi website felt this way too. The finishing touches of the visual design, including animations, give the new website an artistic quality that fits Filmcoopi's unique brand.
Cockpit CMS
The content management system of the new website was created using Cockpit, a headless CMS. The extensive film catalog in this project was a perfect use case for the api-driven concept of Cockpit. Not only does it provide an intuitive user interface for the content creators, it also afforded us full creative freedom in design and development.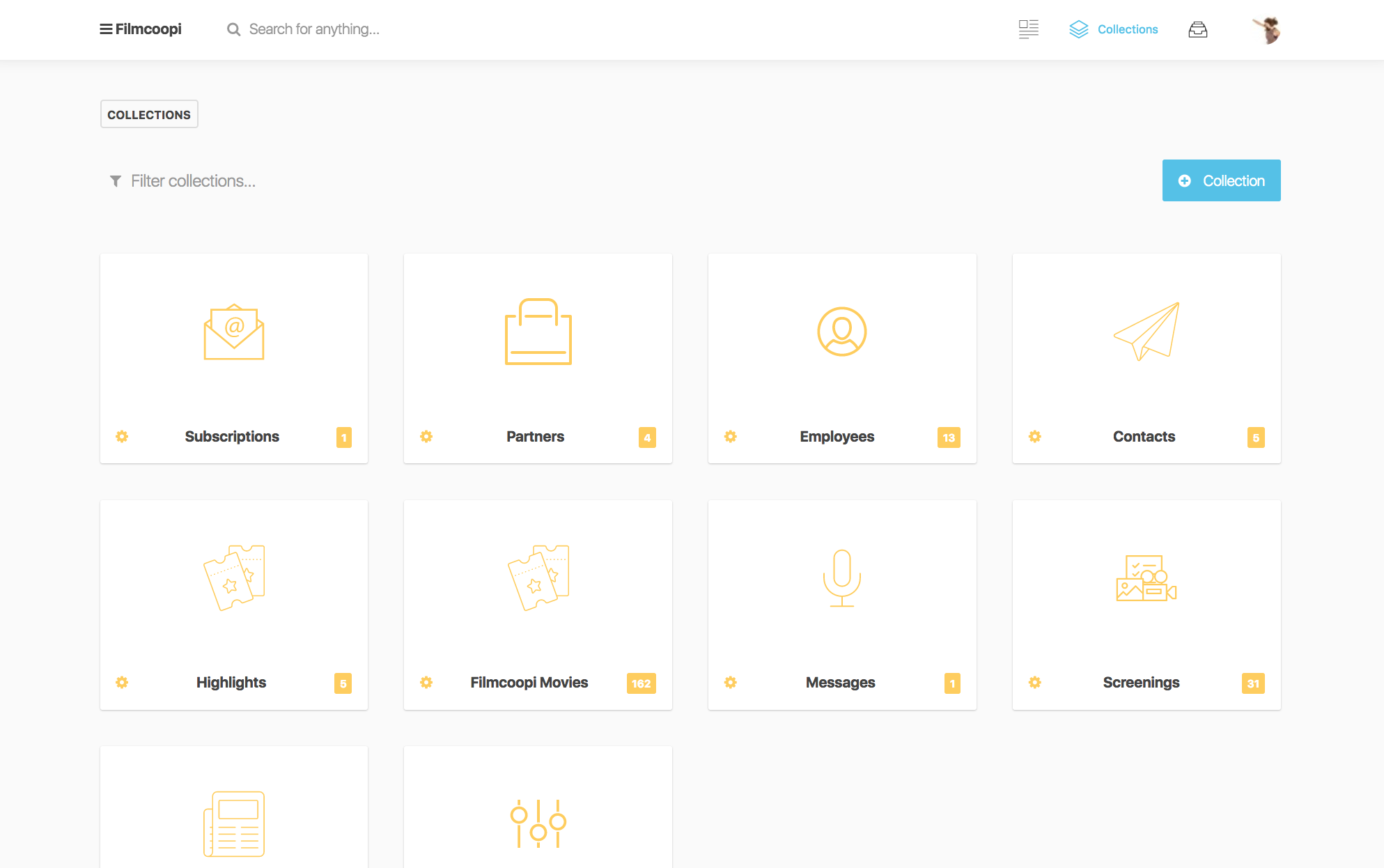 Modern Tech Stack
To create such a state-of-the-art website, we made use of the newest technologies such as React, Babel, Webpack, styled-components , Storybook, and Next.js.