Accompanying the digital transformation
Today, Ginetta still supports Endress+Hauser on projects in numerous different disciplines. We make it our primary focus to act as the users' advocate while continuously building up on the foundation we created. Thanks to the workflow that we have now established together with Endress+Hauser, new features are constantly being researched, built and tested to improve the company's overall digital presence.
Through these continuous improvements, Endress+Hauser is able to offer their customers an experience that focuses more on self-service. This gradually allows their workforces to focus less on administrative processes and more on crucial tasks. Here's how:
Structured page content
Following the initial improvements of the Endress+Hauser content navigation, the work was not quite done yet. The content of the pages still had potential to be structured in a user-friendly manner, consistent in their wording and more comfortable to read. Hence, the team restructured many content heavy pages on the Endress+Hauser website, always attempting to find the right balance between maintaining good SEO and cutting the content according to UX writing best practices.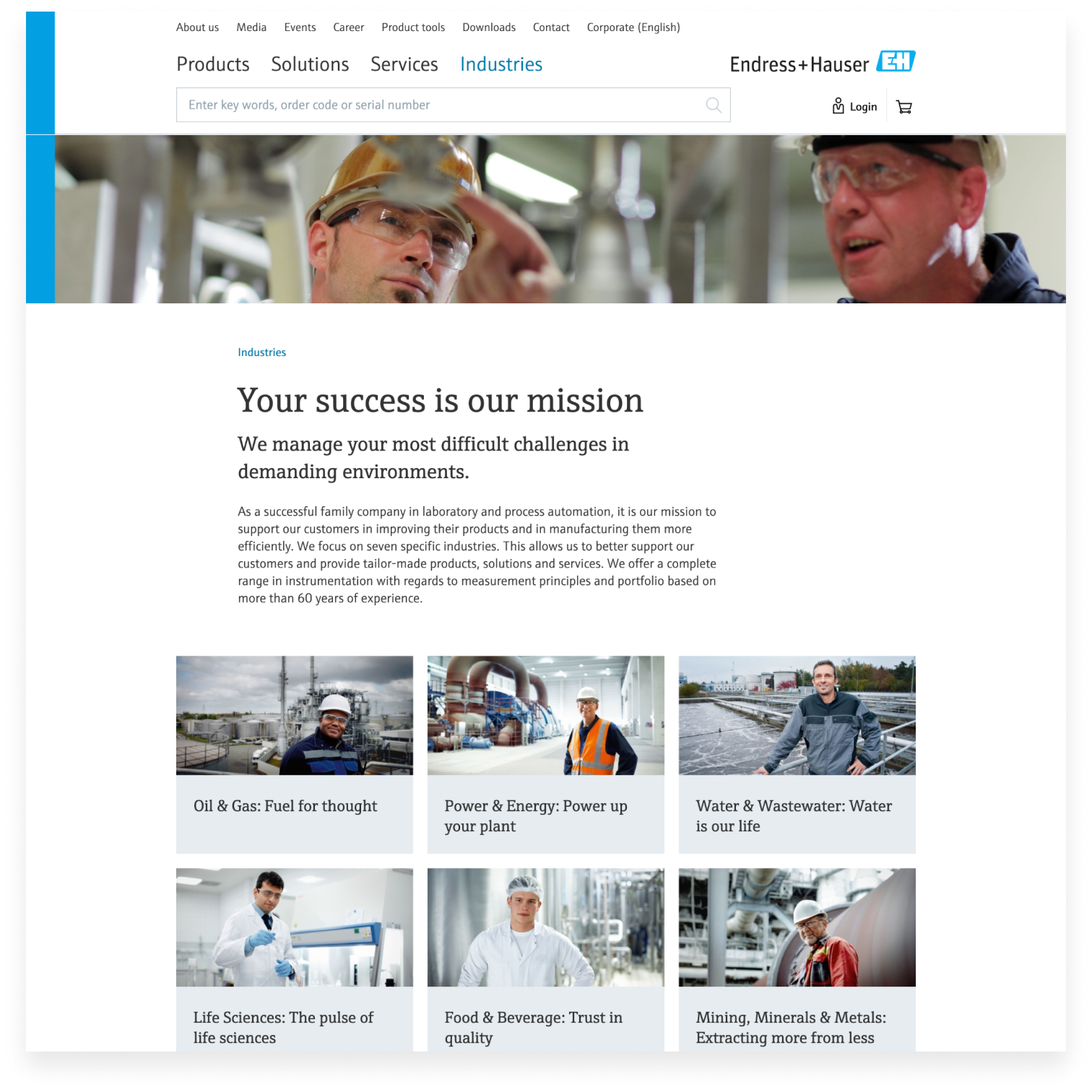 Simplified product selection and easy ordering
The products that Endress+Hauser provide are powerful and hence can have a certain complexity to select the right one as most of them can have up to 15 configuration options. Our task was to simplify this process, while maintaining all needed functionalities. We came up with a solution which guides the user through the process and only takes him through the most important parameters. Endress+Hauser's technical partner then developed an algorithm, which can complete the parameter selection according to the most used and the most plausible options. Simultaneously, the entire ordering process and online customer service area was redesigned to achieve a unified experience from product configuration to the reception of the equipment.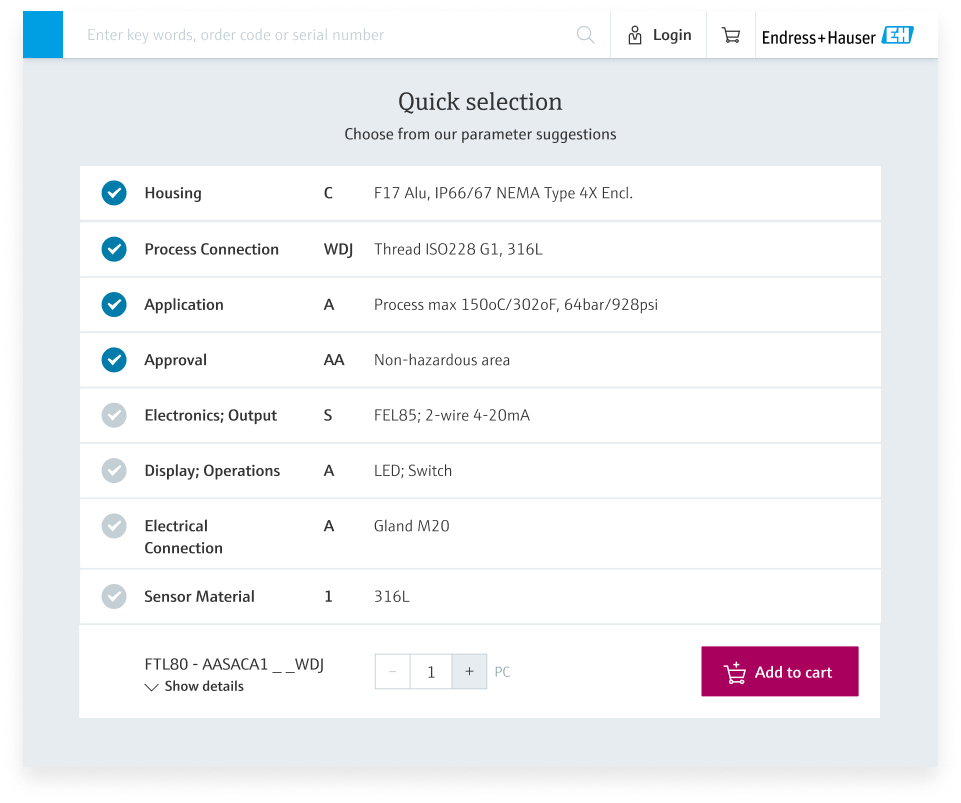 A user friendly search function
We realized the website's traffic counted many returning users who knew exactly what they were searching for. Taking this into consideration, we developed a concept to make the search quicker and easier to access. A successful search function is very challenging to implement, which is why we worked on a long-term vision that could be implemented part by part, while the technical requirements were progressively solved.
Ongoing teamwork
We are looking forward to even more close collaboration, friendly discussions, challenging topics and successful implementations in the projects that are to come!