1. A mobile first approach
These days a modern website is necessarily a responsive website. Designing for handheld devices first as a rule – «mobile first» – has also become a common practice, and it was the approach we took with the Basler Hofmann website. Designing within the constraint of limited screen space forced us to prioritize every single item of content on every page. On content-heavy websites, this is an absolute must.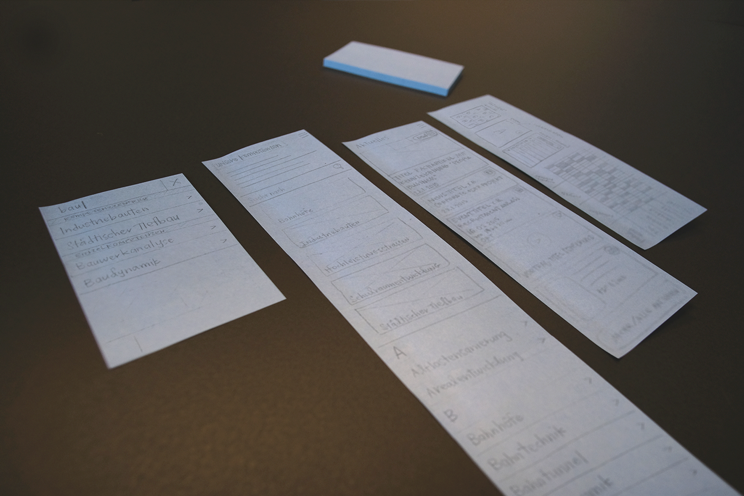 2. Modular thinking
Transitioning projects from design to front end to back end development requires excellent communication. Everyone needs to be talking about the same thing. To ensure this would be the case, designers and developers collaborated on and documented interface modules long before the implementation phase began. Ultimately, our goal was to create a logical system of building blocks, making it simpler to add additional content to the website or to use existing code in new projects.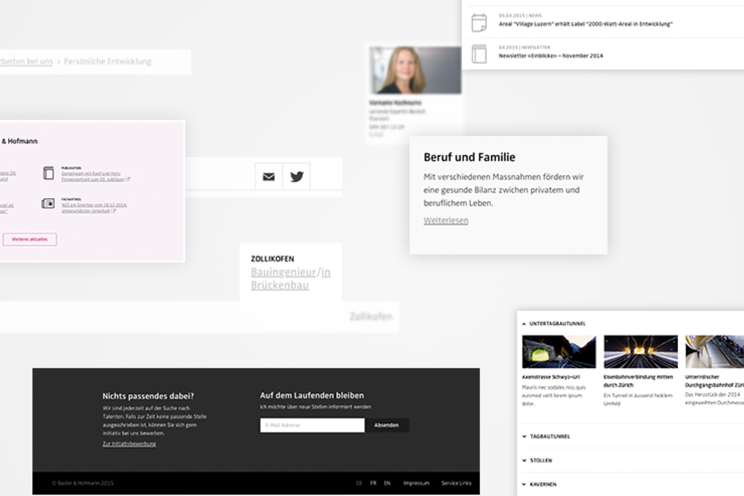 3. Design on-message
One of the tricky aspects of a corporate website is communicating brand values and making the right impression on your audience. Luckily, we have some experience in that field. Using semantic differentials, we evaluated users' impressions of the design. In tests, users overwhelmingly judged the website to be approachable, trustworthy, and professional.